BriskHeat Locations
To serve our global customer base, BriskHeat has offices and facilities worldwide including in USA, Vietnam, China, Taiwan, and various locations throughout Europe.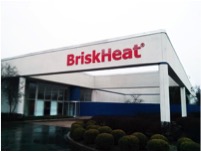 BriskHeat USA (Corporate Headquarters)
4800 Hilton Corporate Drive
Columbus, Ohio 43232
Phone: 614-294-3376
Email: [email protected]
BriskHeat has been located in Columbus, Ohio, since its founding in 1949. In 2016, BriskHeat moved into a new 97,800 sq. ft. (9,086 sq. m.) facility. This location is the head office and primary manufacturing location for the majority of BriskHeat products.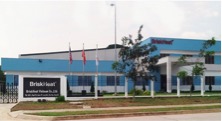 BriskHeat Vietnam Co., Ltd.
Long Binh Ward Bien Hoa City,
Dong Nai Province, Vietnam

BriskHeat Vietnam, opened in 2010, is a 52,000 square foot (4,827 square meter) manufacturing facility dedicated to production of cloth heating jackets and insulators.
BriskHeat (Shenzhen) Trading Company Limited
Room 401, 4F, Hong Hua Center, No. 52 Heping Road, Longhua District,
Shenzhen City, Guangdong Province, 518109 China
Phone: +86 (755) 2519-2767
Email: [email protected]
BriskHeat Shenzhen is a wholly owned subsidiary of BriskHeat registered in Shenzhen since 2014. BriskHeat provides full services and support to China through BriskHeat Shenzhen, includes stocking of a wide range of BriskHeat products.
BriskHeat Taiwan
8F., No.22, Chenggong 13th St., Zhubei City, Hsinchu 30264
Phone: +886-3-6676778
Email: [email protected]
Germany Sales Office
Dortmund, Germany
Phone: +49 151 21666127
Email: [email protected]
BriskHeat Warehouse - Rotterdam, Netherlands
Base Logistics BV/ Briskheat
Daltonstraat 4
3335 LR Zwijndrecht
The Netherlands
With its central location, this warehouse allows BriskHeat to provide faster deliveries throughout Europe.