BriskHeat Expands Product Offering with New Self-Regulating Heating Cable Line and Connection Kits
November 15, 2016 1:25:58 PM EST by
BriskHeat Corporation
Columbus, OH, November 15, 2016 – BriskHeat recently expanded its self-regulating heating cable line with the addition of their SLCBL cable series and connection kits. The enhanced offering of the new SLCBL series includes three (3) types of self-regulating heating cable: low-temperature, mid-temperature, and high-temperature along with their new easy-to-install connection kits.
SLCBL - maintenance temperature up to 149°F (65°C)
SLMCBL - maintenance temperature up to 230°F (110°C)
SLHCBL - maintenance temperature up to 248°F (120°C)
"BriskHeat has been supplying heating cable to a wide variety of industries around the globe since 1972. Recently, we chose to enhance our self-regulating heating cable offerings to better meet global customer demand across all industries." said Product Manager of Industrial Sales, Jon Neylon.
"The SLCBL line provides our customers with improved performance characteristics, such as the capability of withstanding higher exposure temperatures of up to 392°F (200°C)." continued Neylon. "A great enhancement to our self-regulating heating cable offering is the addition of our easy-to-install connection kits that require no special tools. By providing faster installation, the kits provide reduced labor cost and downtime."
BriskHeat's new connection kits require no special equipment for installation and are approved for use in ordinary and hazardous areas. The kits, coupled with the SLCBL self-regulating heating cable, provide the ideal solution for a wide range of viscosity control, freeze protection, and process maintenance applications. For more information regarding BriskHeat's SLCBL cable series and connection kits, call 800-848-7673 or visit www.briskheat.com.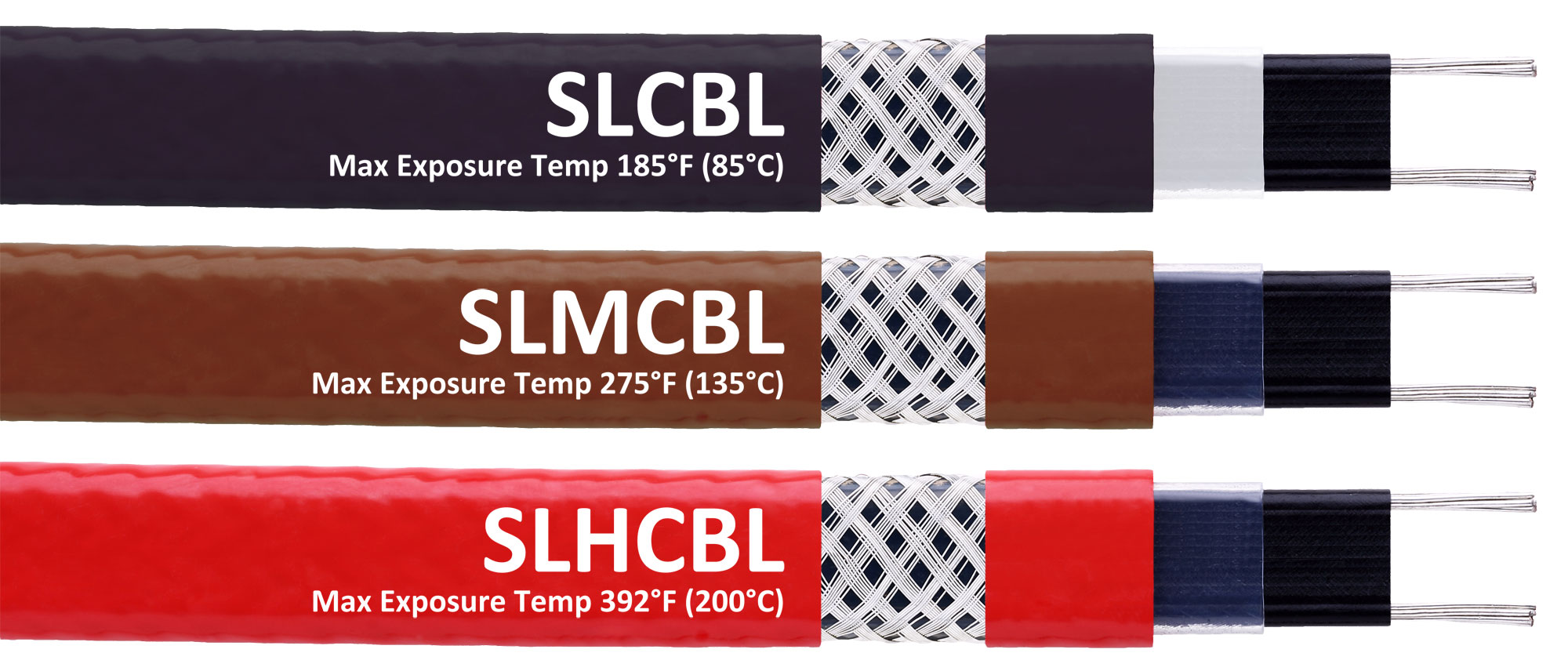 About Self-Regulating Heating Cable
BriskHeat self-regulating heating cable is an ideal heating solution for freeze protection and low temperature process maintenance applications. Self-regulating heating cable, sometimes referred to as self-limiting tape or heat trace tape, automatically adjusts its heat output based on surface temperature, thus eliminating the need for a temperature controller. It is safe to overlap, safe to insulate, and can be spiral wrapped or straight traced for a variety of installation options. Cover options are available for indoor and outdoor applications, and are suitable for extreme cold conditions as low as -40°F (-40°C).
About BriskHeat
Since 1949, BriskHeat has provided flexible heating solutions used for freeze protection, condensation prevention, flow / viscosity control, vacuum bake-out, composite curing, and temperature process control. BriskHeat's primary manufacturing facilities and headquarters are located in Columbus, OH, USA. In addition, BriskHeat has a worldwide sales network including sales offices in Taiwan, Shenzhen, Hong Kong, Germany, and France as well as a supplementary manufacturing facility in Vietnam.