How You Can Save Your Company Time, Money and Energy
September 28, 2018 11:18:36 AM EDT by
BriskHeat
Being efficient means you're saving time, money or energy. Hopefully, you're saving all three.
Business is about efficiency. Whatever your commercial or industrial processes, you're taking advantage of assembly lines or automation and other available technologies because you want to save.
A perfect example of wanting to save came as requests from many of our customers.
Working in a variety of industries, our clients have been using our heating cables and heating tapes on tanks, pipes, cylinders, and other vessels to complete their processes.
They knew they were losing money and energy to heat loss, condensation damage, and damage or injury from exposed heating elements. With improved control, engineers and managers would be better equipped to enhance production capacity with optimized process temperatures.
They asked us to help and help we did! We introduced the Silver Series Insulation System.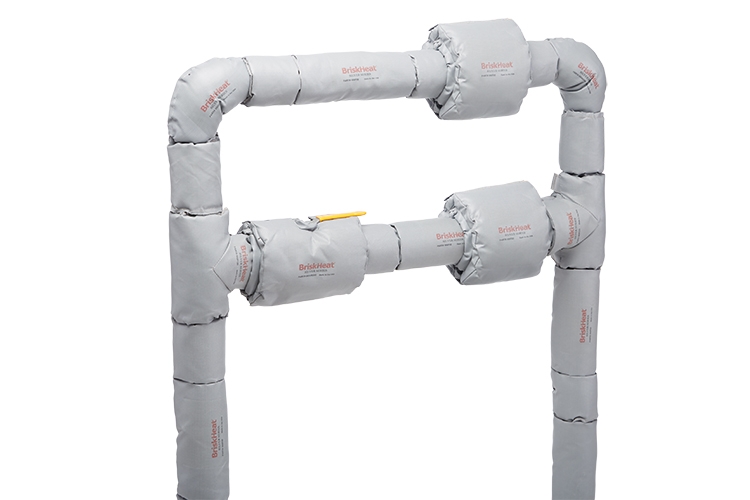 This is a configurable system of cloth insulators with durable, high-temperature cloth that surrounds one-inch-thick fiberglass insulation and hook & loop closures for easy installation and removal. There are straight sections as well as insulators for 90° elbows, flanges, and valves. The straights can even be cut-to-length in the field, when needed.
By the way, those reusable fastening closures are very effective. We've been told that some vessels or pipes might come with cheap insulation already installed. Over time, moisture or chemicals eroded the material around gate valves, traps, or bends and rarely get replaced. With our easy-to-remove closures, it's easy to install, take off, or replace during maintenance or repairs.
Our sewn cloth and fiberglass insulation materials are fire-resistant and perfect for wet or dry use. You can configure your system and order the required sections online or call to speak with our insulation experts with custom dimensions and specifications to meet your requirements. Depending on your needs, our Silver Series can handle temperatures from a standard 450°F (232°C) to a custom 1800°F (982°C).
Saving on time, labor, expenses… well, that's important to most commercial or industrial companies. Insulation is a low-cost but highly-effective way to save. Efficiency applies to more than your processes and our Silver Series Insulating System helps with that.
Have questions or need additional information? We're here to help! Reach out to our heating specialists today and we'll make you and your business more efficient (888-412-0122).
Shop Our Silver Series Insulation System Today!