BriskHeat Offers Durable, Reusable Cloth Pipe & Tank Insulation Systems
Our Silver Series Insulators work in conjunction with heating tapes and heating cables to contain heat in outdoor / low-temperature or harsh environments on your pipes or tanks.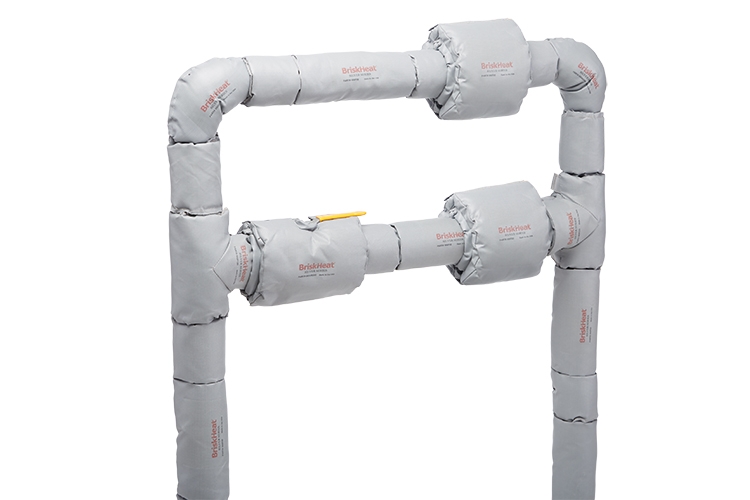 These insulation jackets can easily handle heat up to 450°F (232°C) standard and custom options are available to withstand heat up to 1800°F (982°C).
Shop online now to save time and money:
Configurable system
Easy-to-install
Removable and reusable
Durable and long service life
Economical solution
Cut-to-length pipe insulators
Moisture and chemical resistant cloth
High-temperature
Fire-retardant
Asbestos-free
Configure your own cloth insulation system by ordering fiberglass cloth 90° sections; flange covers; control, ball and gate valve covers; and straight insulators that can be made up of alternating 6" and 12" (15cm and 30cm) modules and cut to any length needed.
Need more information on our commercial, industrial and residential pipe and tank insulation solutions? Call us toll-free at 888-412-0122.
Shop Our Tank and Pipe Insulating Jackets Today
Buy your Cloth Insulation System Online